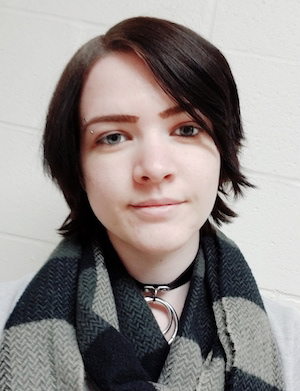 ★ Allister Gainey ∙"BirdKings"∙ 2D Animator ★
Hey! My name is Allister Gainey, but you might know me better as Allister Jones or my alias, "Birdkings". I am a Rochester Institute of Technology alumni with a BFA in 2D Animation, and I'm ready take on the professional world. So far I've completed three films and plan to create many more. I have the most knowledge working in Adobe software (Flash, After Effects, Photoshop) and Toon Boom/ Harmony-- hand drawn effects and unique characters are especially fun for me to work with!
Original series of mine include the Birds of Paradise and Extraterrestrial Biological Entities (based on my short film, String Theory). Both are in the concept stage and you can see current character designs and concepts here on my site. Other than those, my original "flash pixel puppets" are a popular seller in commissions and are great examples of what I can do with Flash and Photoshop.
 I have been Librarian for the RIT Anime Club (2015-2017), controlling the flow of series into and out of our system of over annually 300 active members. Likewise, I've worked my way up to becoming the first ever Media Director for Tora-Con- RIT's anime convention- leading a team of content creators who develop merchandise, promotions and social media.
With the skills to be both a leader and a learner, I would be an irreplaceable addition to your team.
★ Be sure to check out my contact page and let's stay in touch! ★